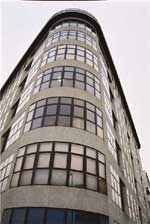 History of the Company
IBC started its activity in 1996. The first centre was opened in Madrid, in Calle Velázquez, one of the most representative streets of the city
In this centre, the technological bet of the company started to stand out; it was the first business centre in Spain that installed a digital telephone ISDN switchboard; this characteristic has always distinguished us from the rest of this sector's companies.
During the next three years, our business was being tested, with very positive results. With the time, the number of our clients started to increase.
At the end of 1998, we decided to open a new business centre in peripherals. This was a risky bet, because usually a business centre is installed in a more centrally situated and representative zone of the city. Once more, our initiative of "going out" of the city centre was a complete success; in only two months all the offices were taken.
Conscious of our great knowledge of the business, the Directive Board of the company decided, on 1999, to start the expanding process, enlarging its staff in order to give a good service to the future network. During the last months of the year, a new centre in Barcelona was opened as a franchise.
On the beginning of 2000, following our policy of expansion, and also the great request for our services, we opened a new centre in Calle Gran Vía, in Madrid. In this centre too we obtained a full occupation in only one month.
Alter the great success of Barcelona, we decided to search a new, important, location, choosing Paseo de Gracia for its unquestionable importance.
2004 was the first year in which we achieved the opening of two centres, one in Barcelona and the other one in Madrid. 2005 served us to consolidate our business; in 2006 we have opened other centre in best area of Madrid. 2007 surprise us with two new centres in Madrid and our objectives for next months are Valencia and Santander.
International Business Centre" considers its employees as one of the BASIC POINT of the company, and for this reason our first RRHH policy objective is to make our employees feel at home since the very first day working with us.
IBC family is composed of more than 20 people, even though there are 10 more people working with us periodically as outsourcing. All of them have been scrupulously selected and have been perfectly trained and prepared in order to fulfil his/her job with the greatest professionalism.
Besides the good environment you can feel in our company, we can also stress as a common quality the good activity rhythm, kindness, professionalism, English knowledge and predisposition to help each and every client. Every IBC employee has got a challenge: we can get everything needed by our client in order to develop his/her company.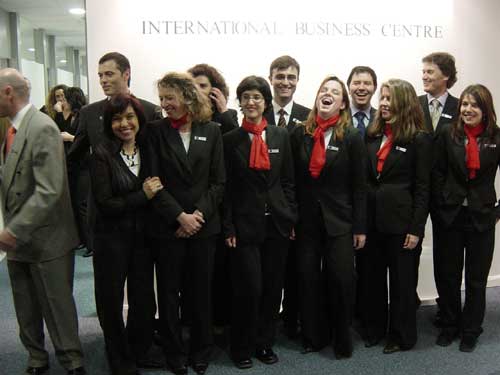 Equipment and facilities
IBC has got a marked technological and innovating profile and, following this principle, we stress the complete equipment at our clients' disposal in order to offer them the best service in every circumstance.

• Digital switchboard with IP voice
• 24 Hour Access
• Servers at our clients' disposal
• Multifunction equipment already programmed in order to simplify its use for the client.
• IP and ISDN Conference Call
• Advanced Security Systems
• RACs and RAIs, in order to give the best support to our centres
• Fax to mail
• Last generation computers, faxes, printers, etc.
• Etc..